These were drawn many years ago for a fundraiser cookbook published by the Freeport Council of the Arts, called "A Cook's Tour of Freeport". I took it as an opportunity to draw all kinds of things that would never have come up without this commission. It was a lot of work and a lot of fun to do this project.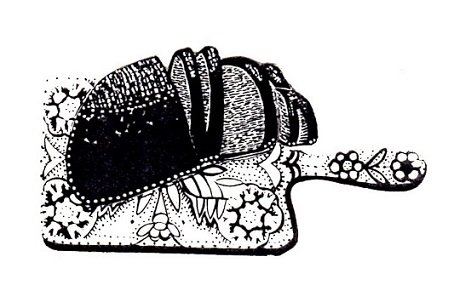 There are many more, but you get the idea. I had fun!
How spring blooms forth in complements! I see
rust-red pine needles carpeting the sand
which living, once were green; and green will be
the tightly budded rose leaves, deeply red.
Purple periwinkle, opposite-hued
forsythia and yellow daffodils —
and crocus flowers, yellow and violet too.
In people, though, no complements I see
but sex and character. Where comes the need
to sort ourselves like produce? Never will
I love a Brussels sprout, but have no doubt
it's equal to a cherry in the eyes of God