---
COMING SOON! E-Book version of "WHY DID I CHOOSE THIS GAME? And Other Insolent Assays" by Robin A Smith
A collection of musings about an assortment of subjects in verse and essay form. I use the word "Insolent" in the subtitle to give fair warning to the prospective buyer. It is a euphemism, but many will know whereof I speak.
Several of the pieces in this little book examine violence, from the banal to the deadly; and the paradox of people who believe they are entitled to win but deep-down don't believe they are good enough to win fairly.
In other words, America, as seen through the eyes of a member of the "out-group": the author of "WALK LIKE THE QUEEN YOU HAVE FORGOTTEN YOU ARE", for which this volume can be seen as a companion.
---
Print Version

---
WALK LIKE THE QUEEN YOU HAVE FORGOTTEN YOU ARE: Lyrics, Reverie and Praise
This collection of verses touches on ancestors, nature, humanity and the stars in a very small book. 
Size 6x9, 117 P

ages.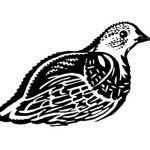 To see a larger more complete image just click on the thumbnails below.
If you have any comments or questions I will be happy to hear from you.