Will be available soon!
WHY DID I CHOOSE THIS GAME?
I completed my tour in the Black Land, played the game
   Did honor my parents and the one God
   Did honor work — did honor play
   Did raise up children to be strong in kindness
Who knew compassion was their greatest strength
Who knew that man and woman both partake
of godliness, who knew the rule of life.
So now my tour of duty was complete, I did my best.
So now I had to choose the next game; I
   Surveyed the twirling globe of swirling blue
   Surveyed the golden kingdoms raised and razed
   Surveyed the weary lands in despot hands —                                                          I read the rules of many a fair land
from pole to pole, from ice to tropic seas —                                                                         
At last my eyes beheld a noble script
"We hold these truths to be self-evident..."                                                            And so this was the game I chose to play,
the rules I chose to live by. "Life
Liberty and Pursuit of Happiness."
Into this new game was I born.
Alas, I came with my Kemetian skin
   and so the noble rules were not for me.
   What was self-evident was not for me.
   Life and Liberty were not for me. I
No longer choose to play this game.
---
Print Version

---
WALK LIKE THE QUEEN YOU HAVE FORGOTTEN YOU ARE: Lyrics, Reverie and Praise
This collection of verses touches on ancestors, nature, humanity and the stars in a very small book. 
Size 6x9, 117 P

ages.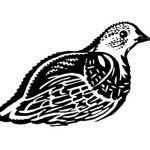 To see a larger more complete image just click on the thumbnails below.
If you have any comments or questions I will be happy to hear from you.