Linoleum block print on linen, mounted on antique fabric, with beads and embellishments. 25" x 16".  POR
Detail below.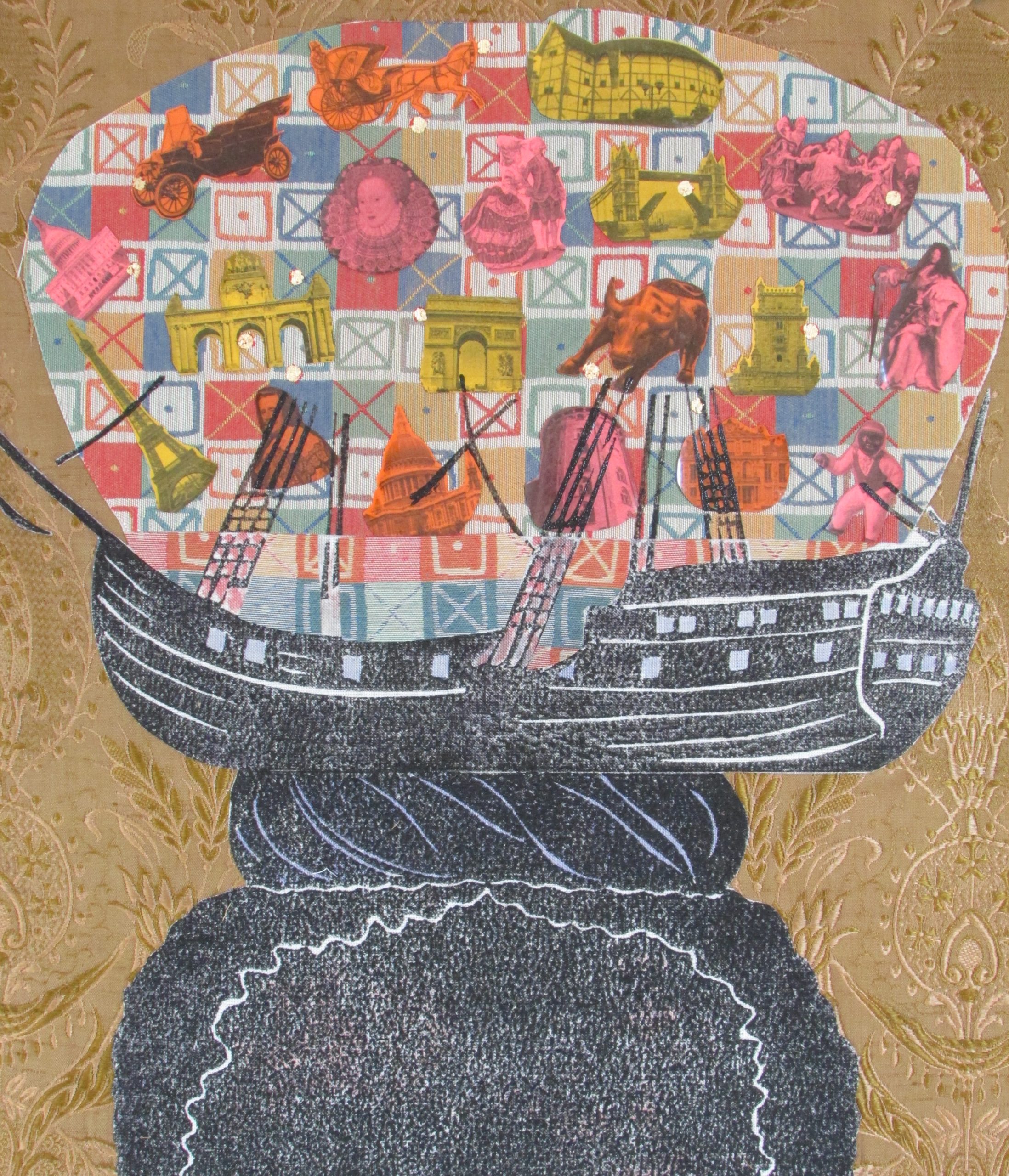 So you demand submission! Don't you know
That even God cannot command submission?
Submission is the response of the human heart
— freely and inexorably given
When that heart recognizes its Beloved.